San Antonio TX Divorce Lawyer - Emily T. Ross
San Antonio TX Divorce Lawyer, Emily T. Ross, is your trusted and experienced legal counsel in matters involving:
Divorce

Let us help you identify your goals and develop an action plan tailored to fit your needs.

Property Dispute and Division issues

Protect your assets and financial future by having an attorney well versed in property issues.

Spousal Maintenance (Alimony)

Well equipped with the experience and know how to aggressively advocate on your behalf.

Temporary Orders during Divorce

We will help bridge the gap until your divorce is final to protect you, your children, and your property.

Uncontested Divorce

We will guide you through an uncontested divorce from start to finish…
San Antonio Divorce Lawyer Contact Form
No time to call? No problem. Please use this divorce lawyer form to schedule a consultation or ask questions; we will respond quickly.
Compassionate and Confident Representation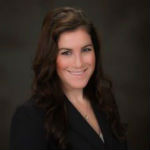 A divorce is one the most emotionally challenging life events a person can face. In addition to dealing with the emotional effects, there is also the legal process of getting divorced, dividing property, and transitioning yourself and your family to a new life post-divorce. While it may seem overwhelming and complicated, it makes a world of difference to have an experienced and compassionate San Antonio TX divorce lawyer by your side guiding you throughout the process to ensure your interests are protected.
Our primary goal is an amicable settlement, saving time, stress, and unnecessary legal costs while striving to the extent possible to preserve the relationships that will continue between co-parents and families long after your case is over. While most cases are able to be resolved through informal negotiations or mediation with a neutral third party, some will have to be decided by a Court or jury; when this happens, trust that you have experienced counsel that will confidently and aggressively advocate for you.
Dedicated – Practical – Effective
San Antonio TX Divorce Lawyer –
Initial Divorce Consultation
Your case begins with an initial consultation where we develop an action plan, keeping in mind your needs, concerns, and goals while aiming to resolve your case as efficiently and cost-effectively as the circumstances allow. This includes educating you about the relevant legal issues involved, how they apply to you, and providing you with an honest assessment of your case. As your case progresses, we will regularly evaluate the circumstances and adapt or adjust our plan as needed. This allows flexibility and avoids wasting time and unnecessary expense. As your counsel, you can expect:
Open and candid communication because you deserve transparency

Prompt and thorough responses to questions and concerns

Updates on your case as it progresses and what to expect every step of the way
Divorce in San Antonio, Texas
While each divorce involves its own set of unique circumstances, every divorce will begin with filing a petition for divorce with the Court. The petition for divorce will need to set out the legal grounds for divorce, and state any requests for a division of property, spousal maintenance, temporary orders during the divorce, name change, or other request. Generally, there is a 60-day waiting period between the time of filing the divorce petition and the time a Court grants the divorce. This waiting period can be waived when there have been certain instances of family violence.
Texas is a "no-fault" divorce state; you don't need any specific grounds to get divorced. However, if there is fault attributed to a spouse for the break up of the marriage, such as adultery or cruel treatment, it can be a factor for the Court to consider when dividing property.
San Antonio TX Divorce Lawyer
Property Disputes and Division
Texas is a community property state, which means that each spouse jointly owns all assets and debts acquired or created during the marriage by either spouse. The Court is required to divide community property in a "just and right" manner. What is considered just and right depends on a lot of factors, including the needs of each spouse, each spouse's relative economic and educational positions, any fault during the marriage that contributed to the divorce, the type of property involved, and other factors. This could mean a 50-50 division or that one spouse is awarded a greater percentage of community property than the other spouse.
Separate property is property that includes, but is not limited to, property acquired before marriage, property that a spouse inherited or was gifted, property acquired with other separate property, and personal injury damages. A Court cannot divide separate property; it can only confirm that the property is owned by the spouse if that spouse can establish that it is separate property.
Generally, all property will need to be identified and characterized as community property or separate property before it can be valued and divided. Some property may be properly considered both community and separate property; for example, a retirement account with contributions from both before and during the marriage is of mixed character containing both community and separate property and may need to be traced to determine how much of it is community property, and therefore, subject to division by the Court. Other assets, like a business, may require involving an expert to analyze the financial statements and apply appropriate valuation methods.
Protect your assets and financial future by having a San Antonio TX divorce lawyer well versed in property issues and disputes involving characterization and value to create a property division that is best suited to your circumstances and needs.
Aggressively Advocating For You
Spousal Maintenance (Alimony)
You may qualify for spousal maintenance, also known as alimony, following a divorce if after divorce you will lack sufficient property to meet your minimum livable needs and:
you have been married at least 10 years and are unable to earn a sufficient income;

your spouse has been convicted or received deferred adjudication for family violence against you or your child within the two years preceding the date the divorce was filed or during the divorce proceeding;

you are unable to earn sufficient income because of an incapacitating physical or mental disability; or

you are unable to earn sufficient income because you are caring for a disabled child of the marriage who requires substantial care and supervision.
You should hire an experienced San Antonio TX divorce lawyer to assist you in determining whether you are eligible and proving your need for spousal maintenance so you may get the financial help you are entitled to under the law.
Temporary Orders During Divorce
Temporary orders serve to maintain the status quo between the time a divorce is filed and the time a Court officially grants and finalizes your divorce. This order sets rules that govern the conduct of the parties and the care, custody, and control of the children and should address your particular circumstances and such items as:
Who will be the primary caretaker of the children;

Who will have a visitation schedule and what will it look like;

How much child support should be ordered and who will pay;

Who will stay in the marital residence or have control over other marital assets;

Who is responsible for the monthly bills; and

How will the checking and savings accounts be allocated.
We work with you immediately after becoming involved in your case to assess your need for temporary orders and determine how best to address each specific need.
Case issues involving children in particular are often won at the temporary orders stage if it can be shown at a final trial that maintaining the status quo protects the stability of and is in the best interest of the children. This is why it is so important to have a San Antonio TX divorce lawyer well equipped with the experience and know how necessary to aggressively advocate on your behalf early on in your case.
Ensure Your Divorce Is Done Right
San Antonio TX Divorce Lawyer –
Uncontested Divorce
In an uncontested divorce, the parties have reached an agreement amongst themselves on all issues related to property, children, and any other issue relevant to the divorce. Generally, one spouse will thereafter hire a family law attorney for the limited purpose of filing the divorce petition with the Court and preparing the divorce decree to ensure it properly reflects the parties' agreement. Once the parties sign off on the decree, the decree will be filed with the Court and one or both parties will need to appear in Court to request in person that the Court grant the divorce. The attorney should also ensure that the terms of the divorce decree are carried out by preparing all of the documents necessary to transfer assets and establish obligations between the parties.
As your San Antonio TX divorce lawyer, we guide you through your uncontested divorce from start to finish to ensure it is done right, while minimizing your legal expenses to the greatest extent possible. If you and your spouse have agreed to all issues in your divorce and want to be guided through the uncontested divorce process, contact our San Antonio TX office at (210) 985-1230.